Sustainability, conservation, and resiliency are intertwined in facility planning and design. In defining what takes priority, we are working with teams as we resolve what is being conserved (energy, money, time, staffing, occupant health/comfort etc.), what is sustainable (environmental, operational, training, and financial), and if resiliency is tested by human or nature-induced stressor.
As the conversation has shifted from predicted to actual performance, we have brought forth strategies that optimize project outcomes. Whether it is capturing energy for reuse or applying highly efficient systems to yield net-zero ready buildings, we are contributing to more energy-efficient, lower carbon future.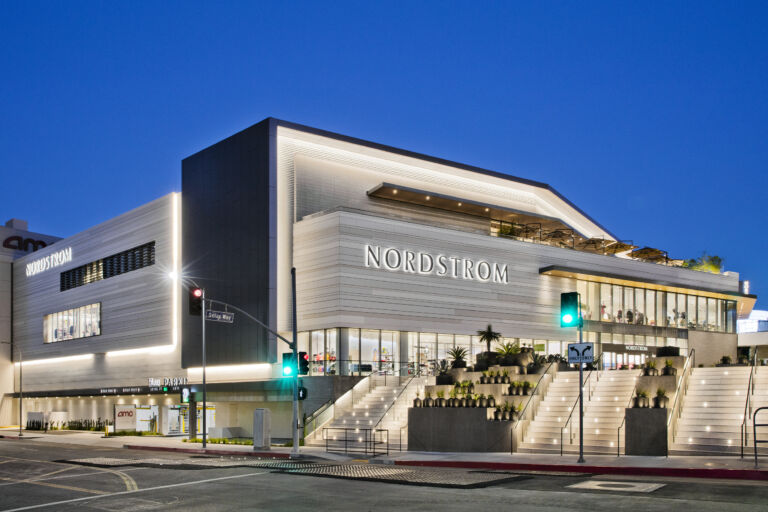 As a leading retailer with locations throughout the United States, Nordstrom is continuously pursuing opportunities to conserve energy while reducing operating and maintenance costs.
As part of a 3-firm conservation team, Hargis was retained to conduct an energy analysis and audit of existing facilities. The team was tasked with developing a framework in order to present a cohesive report back to Nordstrom executives.  Critical to the success of this project was the team's ability to clearly articulate the expectations of the audit and the energy conservation opportunities to a diverse group of stakeholders, ranging from finance, store planning and maintenance and operations. 
Energy Analytics: System Optimization (Scope Execution).

On-site analysis of six store's mechanical, electrical, and control systems 

Tested and evaluated the performance of major heating, ventilation, air conditioning (HVAC), and lighting systems.

Developed a comprehensive report with recommended Energy Conservation Measures (ECM).
The majority of the proposed ECMs provided under a 3-year simple payback and over $240 million in potential energy cost savings per year across the six stores.

Western Washington University Kaiser Borsari Hall 
The Kaiser Borsari Hall exceeds the state's Leadership in Energy and Environmental Design (LEED) silver minimum requirement by being the first state approved Living Building Challenge | Energy Petal higher education publicly funded project. 
As such, the project's sustainability rating is measured by its positive environmental impact through zero energy consumption, regeneration, and embodied carbons, rather than simply energy reduction and carbon neutrality. For a computer science and electrical engineering building with active learning and electronic labs, this is a notable aspiration. 
All components of the structure are assessed against these benchmarks to create an integrated solution where 105% of the energy sourced is from renewable resources and zero onsite combustion with system resiliency upheld.  Right-fitting a solution required an iterative assessment of how the building's configuration and adopted high-performance features could contribute to the overall goals. Alternatives for the energy-intense building were evaluated that could generate a 16.1 – 42.9 Energy Use Intensity (EUI).
The 50,000 sf fully electrified building is supported by 100% renewable energy sources and advanced battery technologies for on-site energy storage. Smart building technologies and controls will contribute to the building's operating efficiency.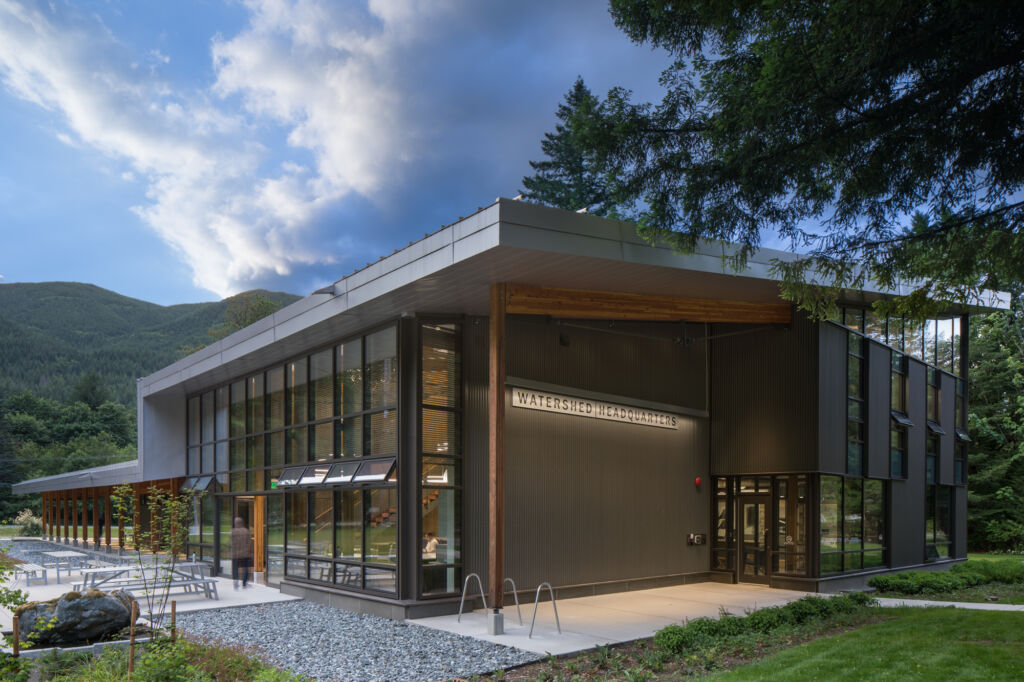 Seattle Public Utilities Headquarters
A new 14,000 sf administration facility and a 24,000 sf shop at the Cedar Falls Watershed Headquarters represent the utility's adoption of the latest sustainable technologies and resiliency by design. 
The mission-critical facility is in a remote location susceptible to extended power outages, seismic activity, and wildfire smoke. Host to functions that administer and protect the critical public infrastructure, the facility was designed to be able to operate independently of the power grid. 
The building systems are designed to be net-zero with highly efficient and redundant systems. Our team contributed to these efforts through system integration and energy modeling to predict system performance. The team developed solutions that support a 70-hour-week operation for 55 occupants. The $7.5 million admin building has a predicted 22 EUI. 

NDA Energy Modeling & Building Enclosure Comissioning
We are a trusted energy analyst and energy modeling advisor to the various business lines under this national Fortune 100 company. Our understanding of the operational characteristics of their unique building types enables us to develop accurate energy models and energy/carbon predictions.
As the client has advanced its carbon reduction commitment, they have engaged our specialists to evaluate, report and provide recommendations for the Building Enclosure Commissioning (BECx) program. Within the template architectural set, all the drawings containing building enclosure information were analyzed, including 2D thermal bridging analysis, review of industry best practices, and review of manufacturers' literature on the building enclosure products present in the template design.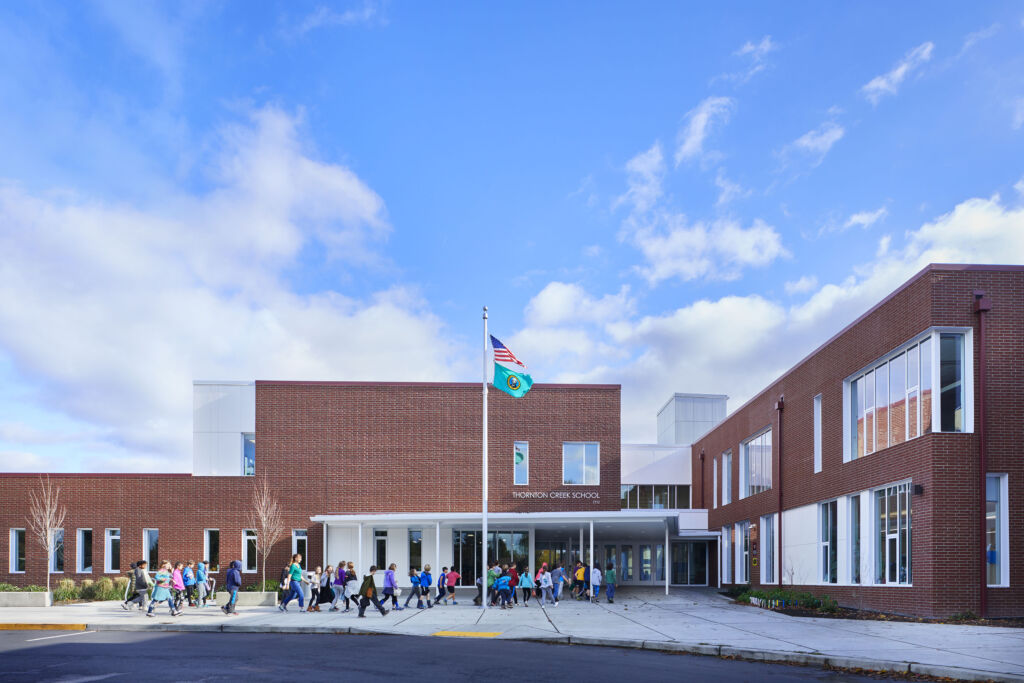 Hargis has supported the district by evaluating and co-authoring its mechanical, electrical, and telecommunications systems standard since 1997.  These standards have accounted for the district's shift in resource conservation and adoption of new technologies. 
Contributing to the next iteration, we are incorporating the data-backed high-performing systems studied under the 2019 Building Excellence IV (BEX IV) Measurement and Verification evaluation of eight completed schools (six designed by Hargis).
THORNTON CREEK ELEMENTARY REPLACEMENT  | 2016
92,500 sf multi-story building, 16.3 Energy Use Intensity (EUI).
The team adapted technical design standards to align with updated code requirements, Green School Resolution, and operations and maintenance objectives. The facility features a hybrid ground source heating, airside heat recovery, full end-use metering, daylighting, and energy-efficient LED lighting systems. The integrated design approach reduced energy consumption via baseline system components and operation, coupled with captured and reused energy. Building performance was enhanced by system component selection, resulting in the lowest operating EUI school from the BEX IV program.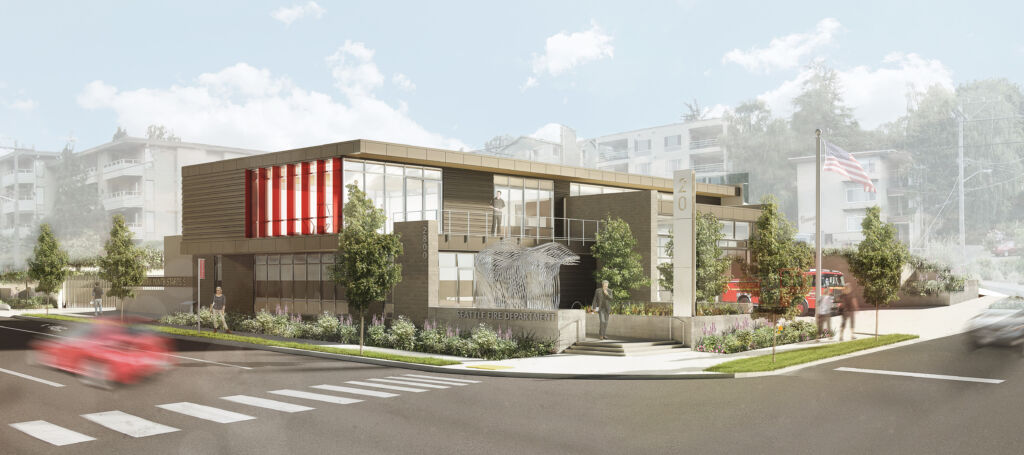 Serving the Queen Anne, Uptown, Magnolia, Interbay, Ballard, South Lake Union and parts of downtown neighborhoods, the 60-year-old station was replaced with the most efficient fire station of its time in the Pacific Northwest. 
The new two-apparatus bay station features state-of-the-art facilities for emergency responders and the associated equipment. Constructed on a restrictive site, the team developed the site plan and facility design with an eye toward future expansion. Living quarters and training facilities are situated on the second story, with administrative and facility access on the main level. The site includes a public plaza and green space, while sustainable components include a geothermal heat pump system, 50% effective heat recovery, ground source water side economizer, radiant floor, occupancy-based variable speed exhaust control and CO2 demand control.